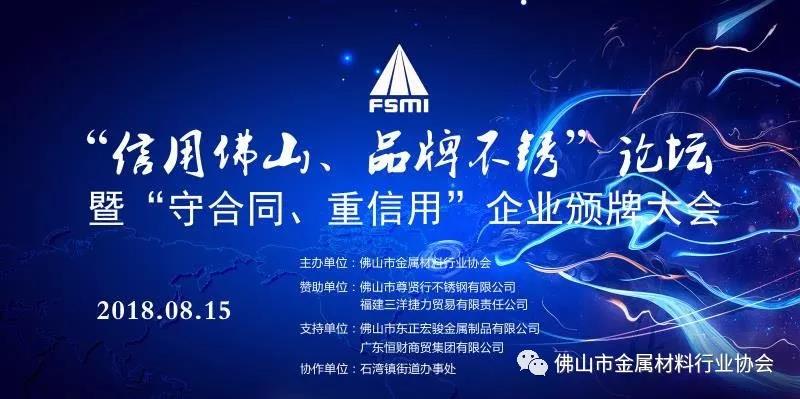 The 2018 "Credit Foshan, Brand stainless" Forum and the " Contract - abiding, Credit - respecting" Enterprise Commendation Conference were held yesterday (August 15, 2018) from 9: 00 to 12: 00 in Dongping Hall of Hilton Hotel in Foshan Chancheng. Leaders of the awarded enterprises, member units, industry organizations and relevant departments will attend the exchange meeting.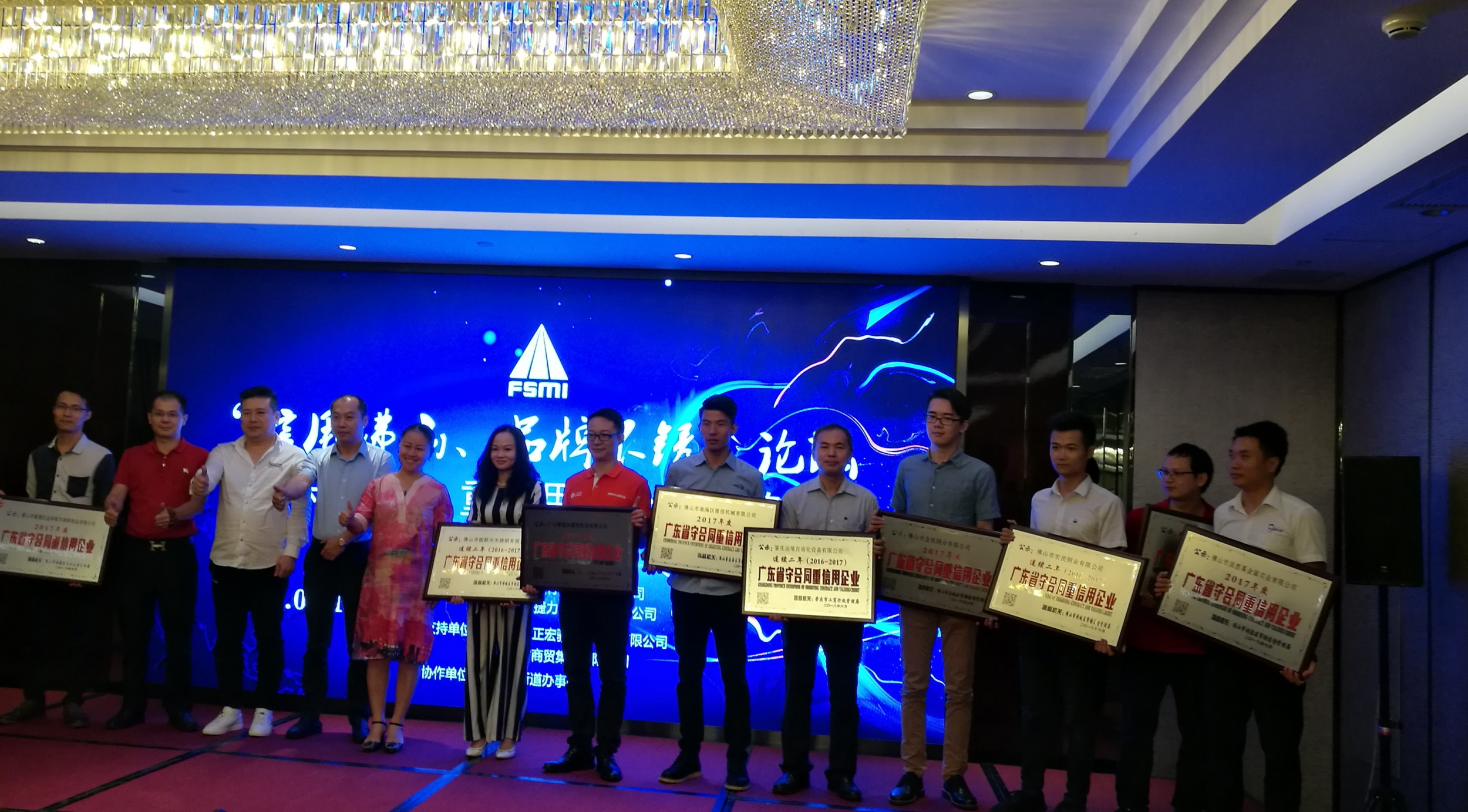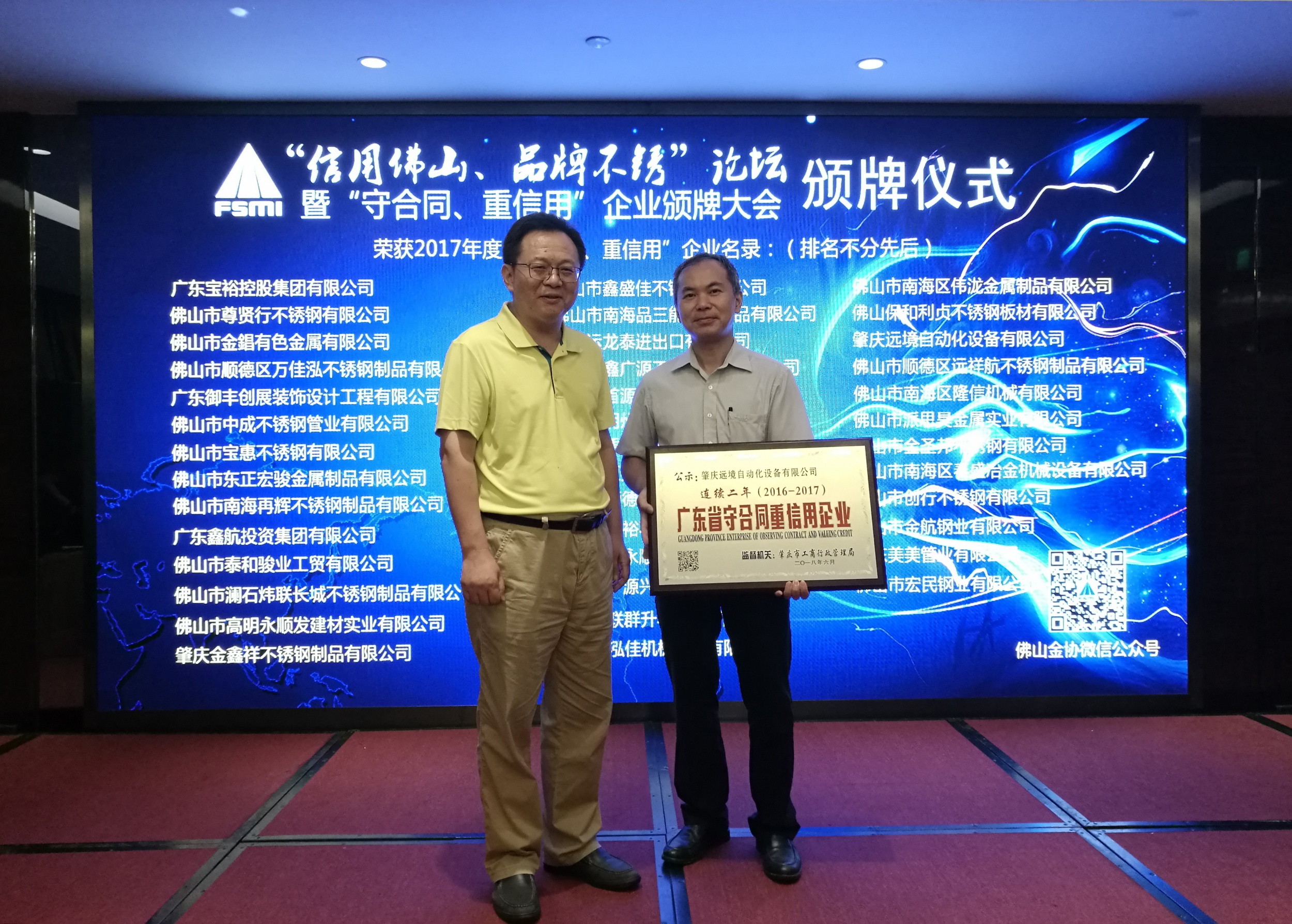 With its long-term accumulated strength and consistent excellent service, Yuan Jing has been recognized by the industry and society once again, and strives to achieve a perfect and detail-oriented image in the hearts of the people.
Honesty and credit are the foundation of enterprise's survival and the important guarantee of maintaining market economic order and ensuring the healthy development of enterprise's economy. For a long time, Yuanjing Company has always abided by the concept of good faith service, adhered to the principle of winning trust with sincerity and establishing reputation with trust, and has been focusing on strengthening the credit organization and system construction, perfecting the management system, standardizing the management behavior, operating in accordance with the law, and has established a good social reputation. It has achieved common share, mutual creation and win-win together with customers, and has been highly praised and trusted by the society and the industry.
In the future, facing the vast number of new and old customers, our company will continue to adhere to the enterprise development concept of "honest management", rely on strong brand strength, with higher corporate credibility and better quality and perfect service, to better meet the needs of customers, and promote the harmonious, healthy and positive development of the automation industry. To build a more standardized and harmonious market economy environment, to contribute their greatest strength, and aspire to become a model industry!